For this capital moment in the day we wanted to offer you a choice of fresh products, home-made or responsibly sourced from local partners.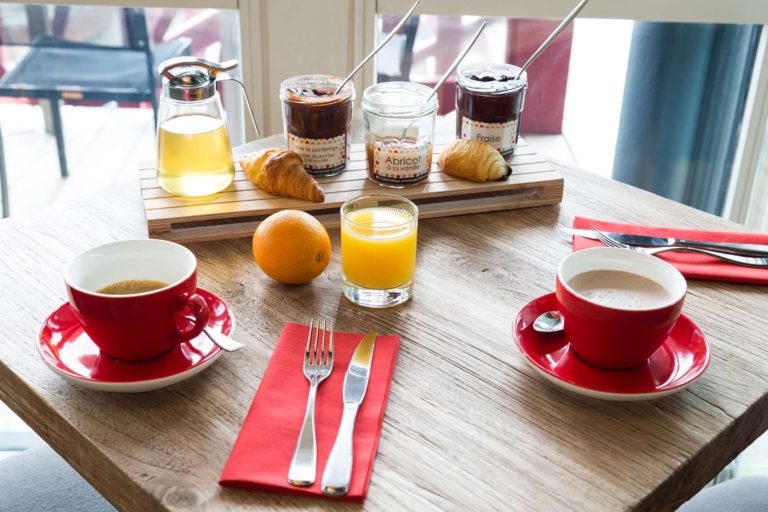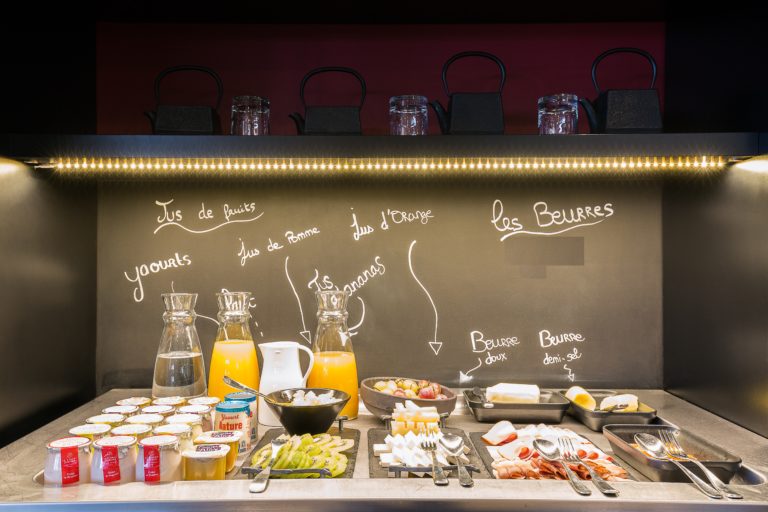 There is something for everyone, do you like English style? So start with scrambled eggs with grilled bacon and sausages. Rather French? Croissants, brioche, chocolate breads (or chocolate for those who prefer), fresh squeezed orange juice, salted butter and even sweet butter, fresh bread …
And to accompany all this, homemade cakes, delicious homemade jams of Dame Cherry, smoked salmon, cheese, cold cuts, various yogurts, and if you can not eat lactose there is some in sheep's milk.
And we do not forget those who can not eat gluten, rusks, organic muesli, madeleines, bread ..